A Home to South African Art
We showcase and support many local talents as we believe South Africa is still a big treasure chest of creativity. Browse here to see some of the artists we support.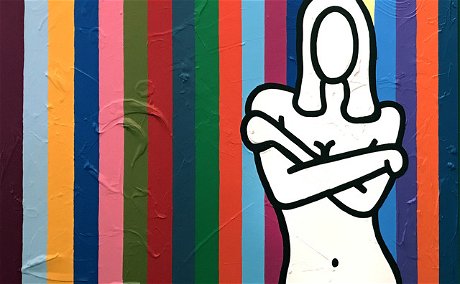 Richard Scott
Richard Scott is a renowned South-African artist living in Cape Town. Scott works prolifically within acrylic on canvas, print, sketch and sculpture, and also works in ceramic and spray paint. Against bright lashings of colour, his blazing-white subjects - trees, lighthouses, landscapes, and mostly, the female semi-nude form - are etched in deep black line, defining his claim to fame as a master of Contemporary Art minimalism.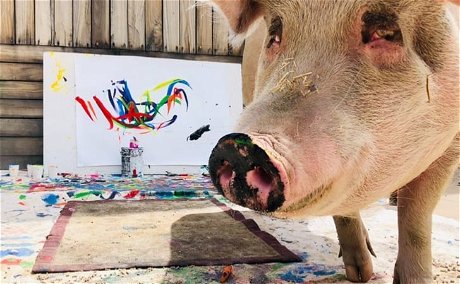 PIGasso
From "pork chop" to BBC, CNN, SKY News and Jane Goodall's entrance hall, Pigcasso is the heavy-weight "Abstract Expressionist" who's masterpieces are collected by Art Connoisseurs all around the world. Amongst a number of notable endorsements, Pigcasso is the first non-human to have ever held her own Art exhibition, and in 2019 she collaborated with SWATCH WATCH, which was sold out around the world in a few hours. She also released her own wine label from the grapes that have miraculously survived her robust appetite!  The sale of her artworks benefits the registered NPO Farm Sanctuary SA and every original is signed with Pigcasso's nose tip.
Uwe Pfaff
Uwe Pfaff, once one of the owners of 11 Vesperdene Road (Cape Diem Lodge) is a dreamer-artist whose fertile ideas continually spring to life in dream-driven mythological figures, creatures and animals that dance, prance, or swim, whether birthed in his signature stainless steel or expressed in a myriad of diverse media of which he is master. His works also explore the concept of identity and what it is to be human. An original life size Uwe Pfaff Art work can be found in our garden.
Fred Myburgh (Late)
Fred Myburgh was a South-African artist, who lived in Langa, a township in the Western Cape. Due to financial strains he never thought he could do his art full time. He started selling fruit and vegetables for extra money, as during this time Myburgh did not have the funds to buy paper or canvas. He saw flattened out potato bags as a useful replacement material to draw and paint on. Cape Diem houses one of his first painting called "Kind van die lokasie" (Child of the township).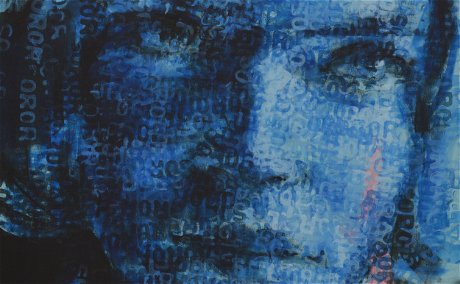 Claude Chandler
From an early age Claude Chandler was immersed in the art world, with both of his parents being talented local artists and prominent figures in the art scene. His passion for portraiture was cemented when, in 2005, he began a project of painting his teachers. This set off his career as he started receiving portrait commissions, as well as developing his own personal identity as an artist and increasing his confidence in his artistic abilities. Claude's creative journey is rooted in the use of portraiture. His main forms of media are oil on canvas using a word stamp to create portraits.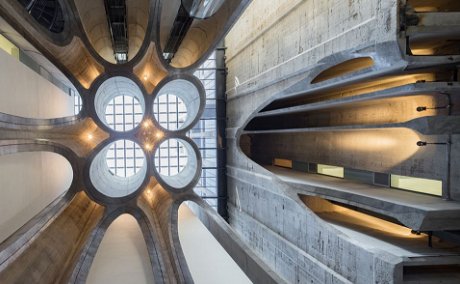 Recommended Art Galleries
Zeits mocaa
Young blood art gallery
Eclectica Contemporary
WHATIFTHEWORLD Gallery
Everard Read CIRCA Gallery
Event recommendation: First Thursdays
On the first Thursday of every month, walk between the galleries, restaurants and shops of Cape Town and discover some of South-Africa's finest artists.